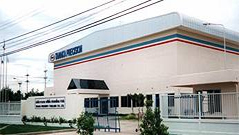 Factory 1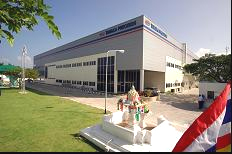 Factory 2
Company Name :
TANAKA PRECISION (THAILAND) CO., LTD.
Address :
122 MOO 4 T.BANKLANG A.MUANG LAMPHUN 51000
Telephone :
0-5358-1224-7
Fax :
0-5358-1230
E-mail :
tpt@lamphun.net
Website :
http://www.tanasei.co.jp/group/overseas02.html
Established :
September 19, 1996
Registration Capital :
200,000,000 Baht.
Chairman :
Mr. Ichiro Tanaka
President :
Mr. Keiji Takarada
Number of Employee :
671 Persons
Main Products :

Part of motorcycle
Ball race
Clutch Cam

Plate Comp.


Diston Pin
Crank pin
Starting Cam Outer Body
Ball Retainer
Part of vehicle
Rocker Arm
Piston Pin
Valve Spring Retainer
Main Customer :
Thai Honda
Honda Auto Mobile (Thailand) Co., Ltd.
Honda Trading
Kawasaki Motor (Thailand) Co., Ltd.
Asian Honda Motor Co., Ltd.
Atsumitec (Thailand) Co., Ltd.
Thai Yamaha Motor Co., Ltd.
Thai Suzuki Motor Co., Ltd.